Dear Friends,
like some other cyclists, I want to bridge the current "competition free time" with a so called "Everesting" together with Tobias Stoll. That means to cover the altitude gain of Mt Everest – 8.849 meters – in one ride. We would like to combine this adventure with raising money for a good cause.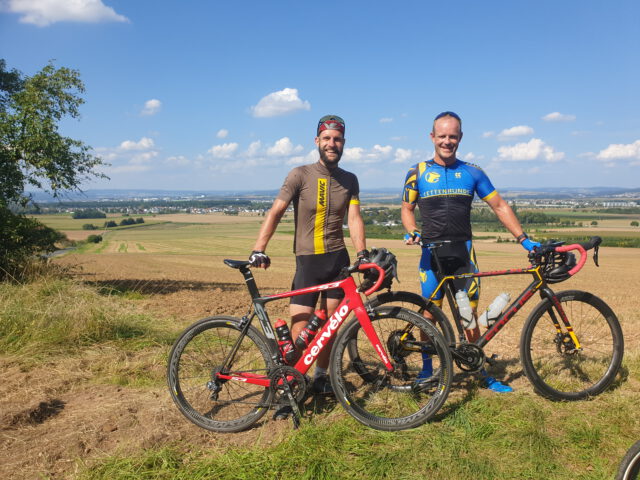 Concretely, we would like to support the following two projects:
1. Support for the victims of the flood in Germany in June 2021
2. Building a school in Tansania with the organization "Fly & Help"
The Everesting is scheduled for 11SEP at the "Mensfeldener Kopf" in Limburg, Germany. As it is not a long climb, we are going to ascend it 156 times. If you want to join – very welcome!
We would like to raise funds in my personal and professional network. And we would like to ask you! To create an incentive to go for as long as possible, of course you can donate e.g. 0,01 EUR (please let me know in advance) per actually climbed altitude meter. The total amount collected will be raised by 10%, at least 884,80 EUR.
If you would like to donate, please transfer the money to
Förderverein Lions Club Limburg Mittellahn
IBAN: DE57 5709 2800 0000 5667 05
Subject:
"Spendenfahrt Mensfelder Kopf 2021
Project 1 or 2"
It is possible to receive donation receipts.
Thanks for your support and best regards,
Tobias & Frank