About one year ago, I published a post about a custom aerobar computer mount for the Garmin quarter turn mount.
After using it for one year, I was satisfied with the solution except for one thing: The computer used to tilt forward while riding due to the fact that I did use only one zip tie on each side. To fix this, I manufactured an improved design over the weekend which employs two zip ties on each side.
It starts with a plate of nude carbon with a thinkness of 1.4mm.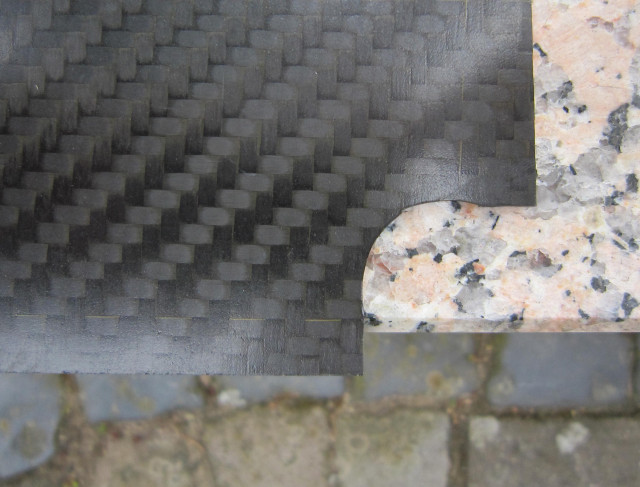 I printed out the layout of the computer mount and glued it onto the carbon plate.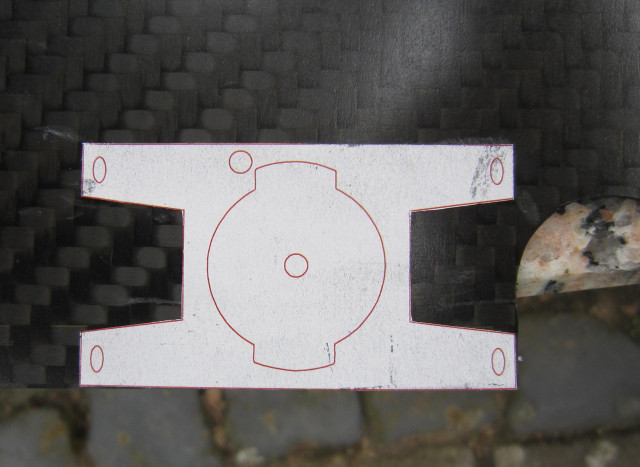 Using a Proxxon cutting machine, first I cut out the outer shape.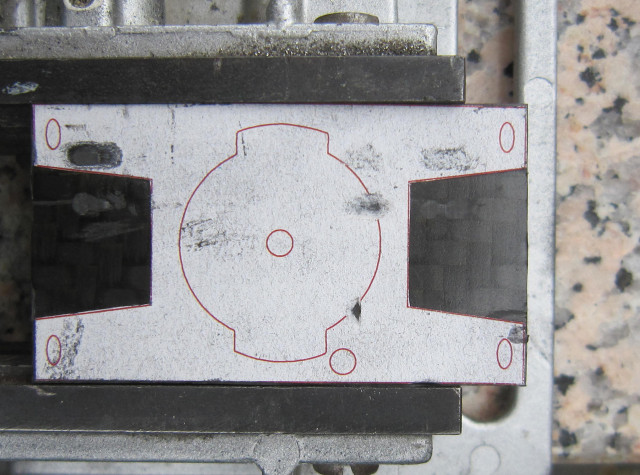 After that, I cut out the inner recessions on both sides.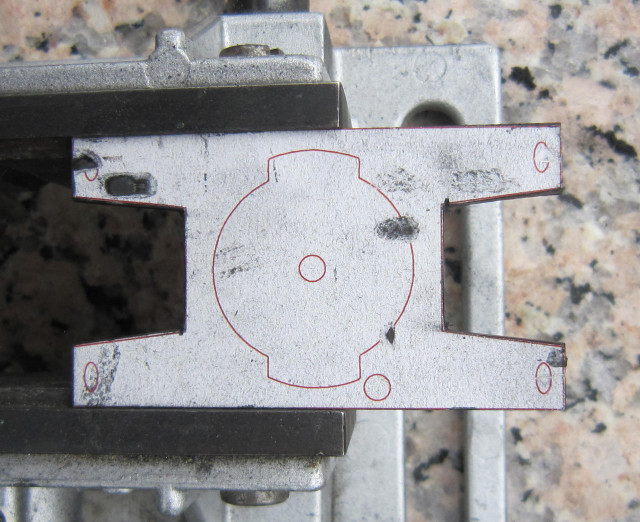 Next, I drilled four holes for the zip ties and one more hole to keep the barometric sensor uncovered.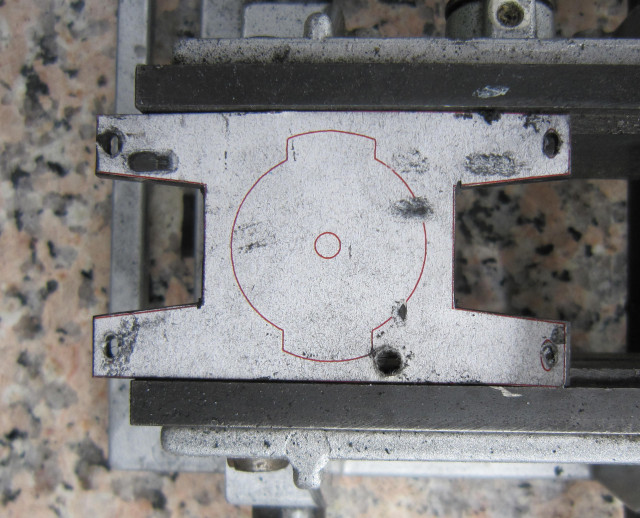 As the last cutting step, I roughly cut out the inner shape of the Garmin mount.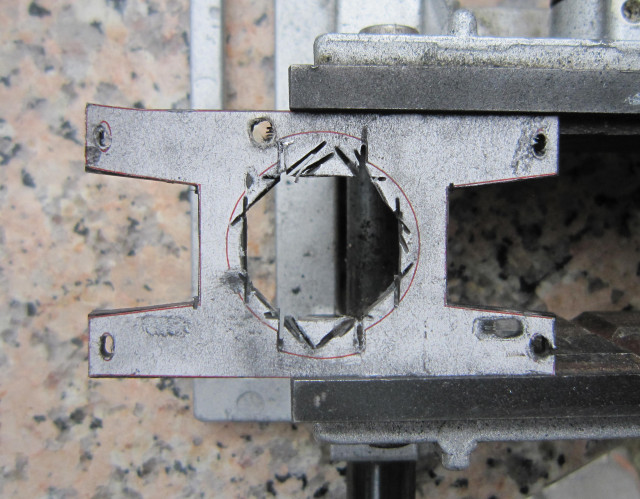 After some filing, the final result looked like this: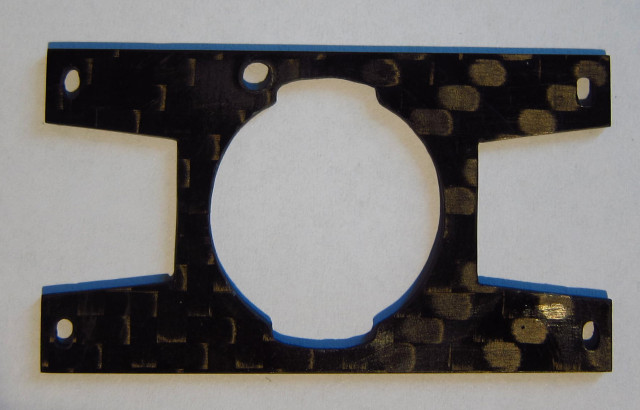 Contrary to the previous version, I don't need the original Garmin mount any more – hence no gluing involved. The Garmin Edge series directly mounts into the carbon plate. From the back, it looks like that:
The total weight including for zip ties is 3g – this is 4g less than the original Garmin mount.
Mounted to the extensions, the holder looks like that. The next time I'll renew the bar wrap I'll hide the zip ties beneath the wrap.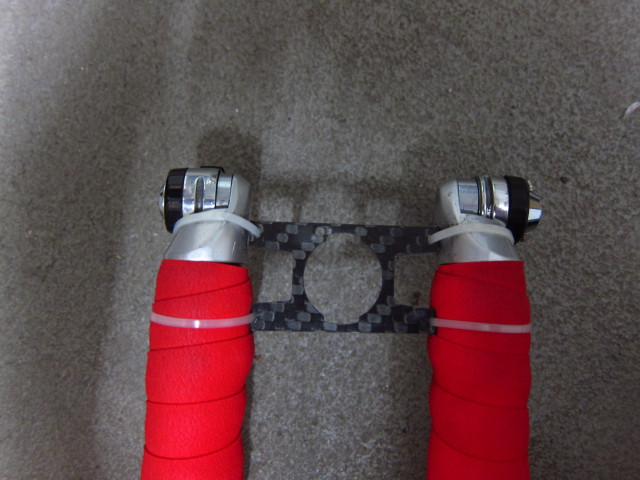 Garmin Edge 500 mounted to the extensions and ready to display some serious power numbers ;-).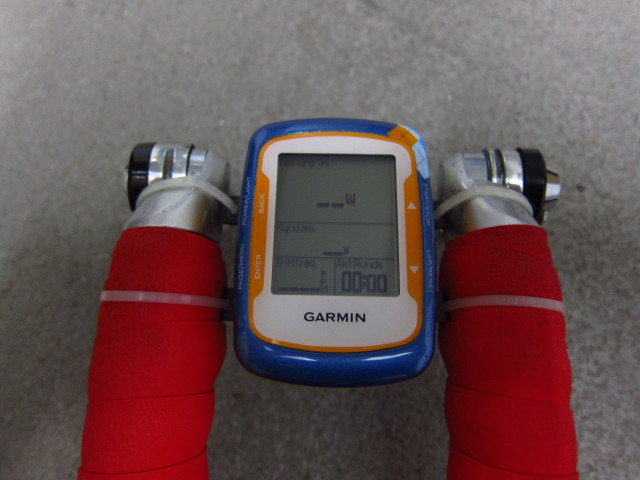 The computer is sitting flush to the extensions.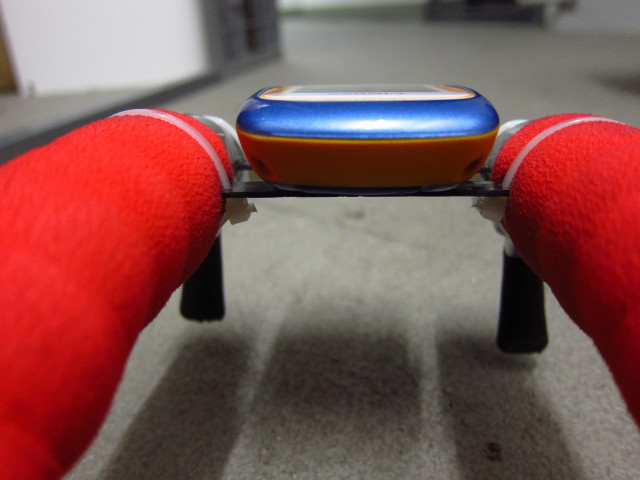 I am quite sure that the tilting issue is fixed by this new and improved version.